About Southeast Cylinder Head & John Lantry
John Lantry
The Godfather of Orlando Cylinder Heads
Rule # 1: Keep all promises to our customers
Rule # 2: Always remember Rule # 1
Someone once said, "If you're not the best solution for your ideal customer, you shouldn't be in that business". We can't be all things to all people. What we can do is a great job repairing cylinder heads. We also shop various suppliers for the best price on gaskets, valves, springs, engine parts etc. We can do this in a matter of seconds with our computerized technology. All of these parts can be acquired via next day delivery, usually at no additional cost to you. I started building cylinder heads in 1971 under a shed roof in back of a gas station that my father owned. In 1981, he sold the gas station and I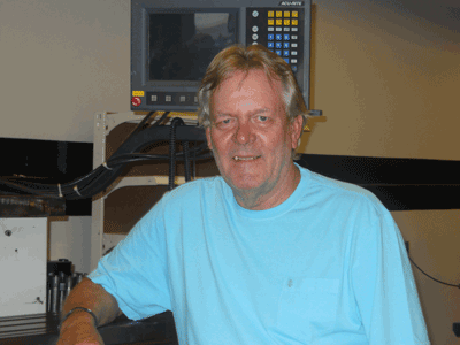 started a cylinder head company in downtown Orlando with a partner (my former accountant), myself, my brother in law and a high school drop out. By 1992, not only were we building cylinder heads, we were also building and installing engines. Our staff grew to 50 employees and we occupied a 32,000 sq. ft. building. By 2004, my partner died. In August, 2004, Hurricane Charley shut down half of our business and my brother decided he had done this long enough and left the business." I sold the company in 2005 and I have regretted that decision ever since. This is why I decided to open this cylinder head company. It was my beginning, my passion and always my favorite line of work. When I sold the business, my employees had been with me an average of 14 years. Two of these loyal employees worked for me for more than 20 years. They understood that you, the customer, mean everything. If we do not do what we promise, you will take your business elsewhere. That's not to say that we cannot make a mistake, but it's how we handle mistakes that makes the difference. Because of this philosophy towards impeccable customer service, I created the Lifetime Warranty on our reconditioned and new cylinder heads.
If you decide to use us for the first time, my staff and I will do everything we can to assist you.
If you are a repeat customer, we will continue to look for new and better ways to serve you.
In either case, both my staff and I thank you for your business. John Lantry
---